#airship (2019-02)

Home of Airship ECS Modules ( https://github.com/blinkist/terraform-aws-airship-ecs-service / https://github.com/blinkist/terraform-aws-airship-ecs-cluster )
Archive: https://archive.sweetops.com/airship/
2019-02-01
good point. also the minimum and maximum deployment/health values are redundant when its on CODE_DEPOLOY. but it didn't complain when i left them set. I'll get rid of the map later today
green ci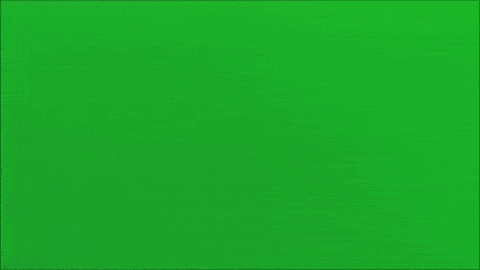 i keep getting this error "module.core.module.container_definition.null_resource.envvars_as_list_of_maps: null_resource.envvars_as_list_of_maps: value of 'count' cannot be computed"
it doesn't like more than one envvar in this "container_envvars {.."
i've tried without comas, with comas, i dont get it.
yeah found the issue. completely unrelated to any of these modules.
2019-02-04
hi all, i'm about to do some experimenting with the end goal being an ECS cluster backed by an ec2 fleet made up of on-demand and spot instances. would the airship modules be a good fit for that, or should i just go with the base terraform resources?

@jonboulle care to take a look ?

airship has shaved a load of edges so you don't have to. Not sure if it works with on demand and spot instances OOTB (probably not) but a good bet would be to fork it and use as a base
2019-02-05
i have some time today to finally look at the code, so i'll see if that will work for us - thanks!

Thanks @joshmyers for helping out, for everyone else, I'm back from vacay

@i5okie how are you faring now ?

To everyone, I'm thinking of removing the current map input we have. I've always used them for aesthetics, but so far this causes also the famous cannot compute count problems. @jamie You were also a big fan of maps, any last verdict ?
@i5okie and @joshmyers the PR's that I submitted for the airship ecs cluster module and the ecs service module removed all of the count compute errors from it, and gave it the ability to do spot. It is however a breaking change, as there were like 4 variables that I had to move out of the map blocks and back into stand alone variables.
There's an examples directory that I have added to the branch that demonstrates adding the variables, and shows that it works without count errors.
2019-02-07

@tamsky not in the current setup. Would take a lot of effort to move to get this multi-container definition working.
2019-02-11
Slightly off topic, how you you build and manage your images, ideally in a pipeline ?
2019-02-12
@github140 depends on the platform. For Elastic Beanstalk we're treating them as dependency only containers with code being mounted inside the container upon execution. For ECS we're adding everything inside the container which is version tagged and this version tag is being used upon cloudformation stack deployment.
Do you have a build pipeline for the images?
2019-02-13
Using Jenkins or gitlab? What's your setup and how do you test those images?

2019-02-14
Hey there

I just noticed today, that Airship at sometime dropped the support for multiple containers in a single task definition.
I'm quite new to Airship & ECS and am now thinking which way I should go for the service I need to deploy (nginx and php are the two images to run). I don't want to write everything by hand or just copy most of the code and am looking for a "better way" Could anyone of you give me a hint how to solve this whilst still using the airship-ecs-service module? (Maybe I could update the taskdefinition after the initial creation to contain the two images and find a way for Airship to keep the two images in there on later updates?)
tl;dr How to airship with two containers in a single taskdefinition?

Hi Asgar, this can be possible, but only with a massive rewrite of the module. I removed sidecarring as it made the everything much more complex and because I rather see a nginx as a seperate service than something combined.
I slowly started to understand that especially for PHP applications, Nginx functions as the URI rewriting mechanism which functions as a 1:1 mechanism to the PHP app.
It will require a lot of effort to make these changes, but I'm happy to assist in getting it right if you have suggestions (PR).
Thank you for explaining, Maarten. I think for now I'll mainly copy the main.tf of the ecs-service module locally and replace the task-definition and lookup modules. Currently time is quite tight for the project I'm working on, so I'm unsure if I can make a good and clean PR in the next one to two months.
2019-02-27
Awesome project. I'd like to use NLB Setup. Is my understanding correct that this is a two phase deployment currently? If LB is included from beginning I keep getting LB errors.

Correct, for this to work I need to sit down a bit to remove the maps as input and replace them with normal string vars.
Is there any other workaround to get into a single step deployment or would you find some time soon? I might also crawl through the TF code.
2019-02-28
@maarten i'll take a look at this
I put in a PR for the ecr-cluster repo a few days ago that gave it a few more features