Job opportunities (hiring or looking)
Archive: https://archive.sweetops.com/jobs/
2020-06-01
2020-06-10
2020-06-18
Jesse Price posted on LinkedIn
Hello everyone! The company I work for, OneView Commerce, has an opening on our DevOps team for an Azure Engineer. Looking for a mid level engineer with…
2020-06-19
Can anyone write me a .tf script to launch https://github.com/aws-quickstart/quickstart-hitrust-csf? My scripts keep hanging on: Error: ROLLBACK_COMPLETE: ["AccessDenied. User doesn't have permission to call route53:GetHostedZone. Rollback requested by user."] I can enable quick access via MFA + AssumeRole. I'll pay $25 on whatever platform is easiest for you. PM me if interested.
2020-06-21
We are looking to fill a Senior DevOps Engineer role on my team. Role is based in New York City, they are open to remote workers. https://grnh.se/26776fc91us
2020-06-22
Hey Folks - I'm hiring for a start-up in CA exclusively, who are open to remote engineers too. In a nutshell, they looking to have confidential conversations with anyone based in the USA or Canada at the moment with strong AWS, ECS, Terraform, Docker, and some knowledge around VPC's. Unfortunately due to the current climate, they are unable to sponsor visas right now sorry! please feel free to reach out if this sounds like it's worth having an explore They are looking for someone mid-senior $150,000 on the base would be their sweet spot. I'm around in the evenings too until 9 pm PDT as I know you're all busy during the day mostly.
2020-06-23
Bread - Senior DevOps Engineer - SweetOps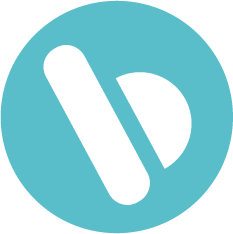 Bread is a technology company that aims to transform the way the world shops online. We build tools, technologies and APIs that …
2020-06-25
Just saw an SRE survey that said right now SREs are spending only 25% on development work and 75% of time on operational tickets and issues. Crazy
i got hired to do Serverless + Security, but I ended up mostly massaging Jira tickets, project planning and support tickets, with some Terraform and Python sprinkled in.
My title and actual duties are reaaaally not aligned. Sigh. I'm definitely in this camp.
Sorry to hear that hope it gets better soon
that's because "SRE" has just been another name for "production ops" anywhere except google since it starting being used.
every title gets abused over time, i think
that one didnt take time to get abused though.

would be nice if there was some community based job title registrar where you can associate job duties. this way you can say things like, that's not IETF-80 compliant task role, and then recruiters and survey people will try to be compliant
Erik Osterman (Cloud Posse)

2020-06-26
hey guys - friend of mine from my EA days is looking for work. He's looking for a Director level and above position in an IT org. Enterprise level or smaller shops are both OK. He'd prefer to remain based out of Orlando, but did say he's open to relocating within the US. Anyone know anyone looking? I'm happy to make introductions, or you can hit him up on LI - https://www.linkedin.com/in/joenax/
2020-06-27

Hi all! I was told that everybody wants to build and nobody wants to do maintenance. I hope that's not true. I am looking to add someone (remote) to the team that takes pride in ensuring things continue to work well and entropy does not prevail. If you or someone you know enjoys taking on tricky customer support issues, troubleshooting, incidence response, with a sprinkle of DevOps to top things off, please reach out!