Job opportunities (hiring or looking) Archive: https://archive.sweetops.com/jobs/
2020-11-27
Site Reliability Engineer
Remote (anywhere)
Security Operations Engineer
Remote (anywhere)
Site Reliability Engineer
Remote (anywhere)
Security Operations Engineer
Remote (anywhere)
2020-11-20
Hi guys, my company LeapYear is looking to hire someone to join me on our Infrastructure team. We are working on challenging deployment problems related to CI/CD, IaC (Terraform, Ansible, Packer), and high scalability with Kubernetes and Spark for processing very large sizes of data. At LeapYear we develop a privacy-preserving ML platform that is deployed at scale on Cloud or on-premise, with some of the worlds largest institutions and we're looking for someone to help us build the software for these deployments so that we can increase the speed and reliability. If you're interested in working on challenging deployment problems, using a modern and diverse tech stack, then let me know. You can also find some more info here: https://leapyear.io/careers You can also email me at [email protected] if you have more questions. Thank you!
2020-11-18
Looking for top of the game TF SA 175k multi cloud
2020-11-12
Pre Sales Solutions Architect at Weaveworks
Pre Sales Solutions Architect (Open to all locations in the UK and EU) About Weaveworks Weaveworks was founded in 2014 and is the company behind popular Kubernetes tools like Flux, Scope, Cortex, EKSCTL (the official CLI for Amazon EKS) and the flagship enterprise product Weave Kubernetes Platfor
Any thoughts on what to look for when interviewing a manager that's going to lead your team? Super vague question but this is a first for me. I'm just starting to browse articles, blogs, etc…
2020-11-11
Hi everyone, I'm looking for a Senior SRE (Fully Remote - North America Only) to help us scale out supply chain infrastructure with one of our clients. We are open to contracting or full time, though if you join full time, we provide many benefits such as 401k with matching, medical, dental, vision, life, and a fitness & wellness program. This would be ideal for candidates looking for a flexible working schedule and work life balance.
Most important skill sets will be kubernetes (EKS), aws, and terraform.  Programming in python/go will be bonus points. This person will be taking over my duties so I can explain exactly what the job entails in more detail. Ping me on here or email me at [email protected]
2020-11-05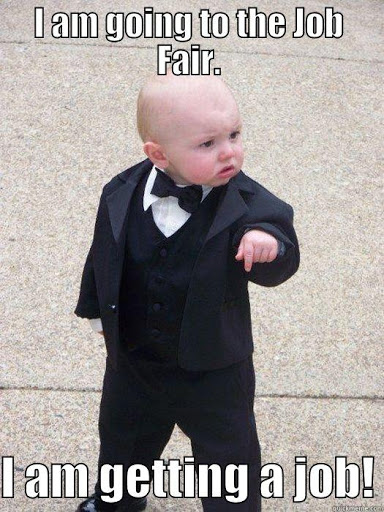 JOB SEEKERS!!! Our local community organizers are running a Boston #DevOps Job Fair NEXT WEEK on Thu the 12th from 10am-4pm. Registration (free) is open now! –> https://bit.ly/bdo-job-fair-20 https://pbs.twimg.com/media/EmFJiSPXUAQBeXu.jpg
2020-11-04
Bloom Credit - DevOps Engineer (Remote)
Bloom seeks a DevOps Engineer to join our highly-skilled and passionate team working from New York City and across the United States. The ideal candidate is an experienced, motivated, self-starting engineer with experience building distributed systems