Job opportunities (hiring or looking)
Archive: https://archive.sweetops.com/jobs/
2023-07-05
[Hiring] [Global] [Remote]
We provide DevOps solutions for a variety of customers with open roles across a few of them. These clients are largely unsophisticated and their infrastructure is not scaling smoothly.

The work will focus on diving into the client systems to become the "expert" so that we can share and implement best practices. The ability to dive in and learn quickly is the most important characteristic we're looking for.

Right now, one of our biggest voids on our team are skills within the *big data space*. We are looking for a Platform Engineer who has *extensive experience with AWS EMR like platform,, i.e. hadoop, spark, hive, thrift, beeline* and running *performing upgrades on big data platforms*. We are also looking for Operations type folks who have experience running the workloads on Kubernetes in production. 

The role will be a mix of that (sprint based) and acting as escalation for issues relating to the platform "as we do the re-platform". The shop still runs while we transform it! The idea being we get exposure to real problems so that we can better design the correct solution. We have other projects related to platforms running Ruby, Python, and Go, PHP LAMP all on k8s.

We don't expect anyone to be an expert in any of those technologies, but a deep DevOps/SRE and System Engineering background and a willingness to learn is critical.

We're currently looking for folks who are passionate about the work, learning and elevating themselves. We are looking for folks to work in APAC, EMEA and AMER US timezones.


Please send your CV to [email protected] -- please include your compensation expectations, your location and preferred working timezone. I am one of the Principal Engineers.

Just sent my CV to your email. I am located in Istanbul in Turkiye.
Please find the other informations on my email.
Sent emails multiple times but did not get any response @Eric Malloy
@Evanglist I do not recognize your handle. What was your email?
2023-07-11
NetBird's Job Board
Intro
Hi there, I am a freelancer. My name is Hao, and I am thrilled to introduce myself as a professional DevOps instructor dedicated to guiding individuals towards exceptional growth and success in the world of DevOps.
With >20 years experiences in IT/Telco, I helped my clients troubleshoot tough DevOps issues/deployments/migrations. I can provide tutorials on Cutting-Edge Tools and Techniques and Continuous Mentorship.
If you'd like to get in touch, you can find my profile at https://www.codementor.io/@snowsky, and my personal email box is reachable at [email protected]. Please send an invite to the email address on Google Chat if you'd like to use IM. Looking forward to working with you
2023-07-18

[Hiring: Contract / Contract to Hire] [Full-time] [US Only] [3+ months]
Hey folks, we're hiring ASAP for a Terraform / AWS engineer for a particular client project. Full details + application process are available on our website: https://masterpoint.io/updates/hiring-july-2023/
If you have any questions, feel free to ask in thread! Thanks!
Hiring: Senior Platform Engineer (July 2023) | Masterpoint Consulting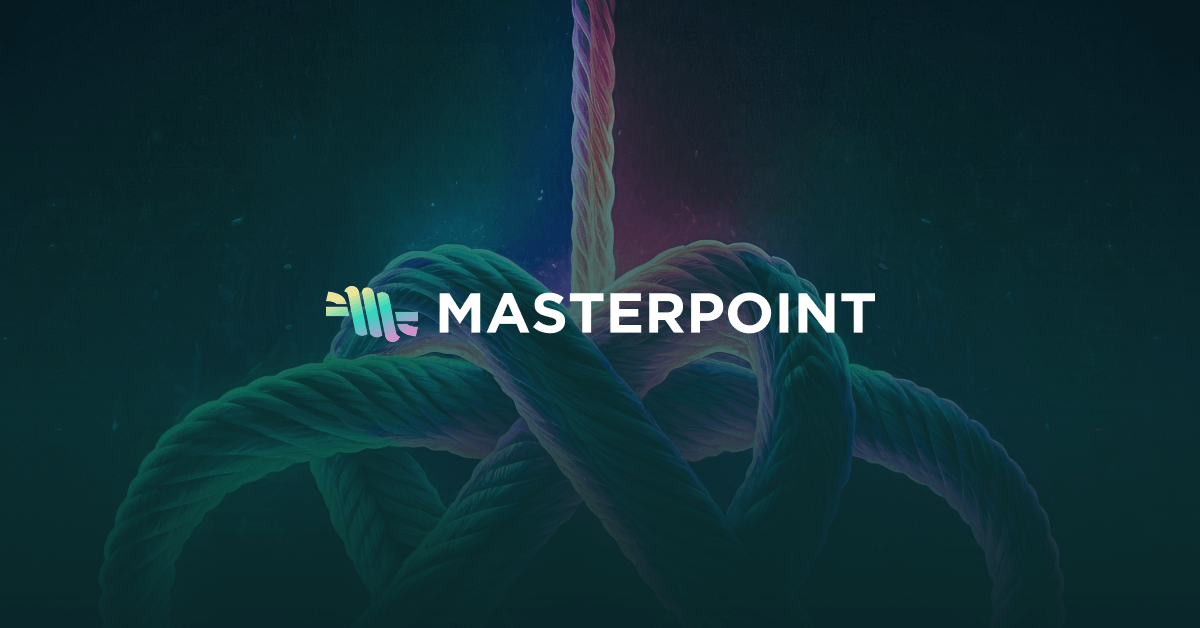 We're hiring a Senior, US-based Platform Engineer ASAP. This is a full-time contract with option to grow into FTE if you're interested. Continue reading to …
2023-07-19
My company is hiring! We have a bunch of positions:
Senior/Staff Site Reliability Engineer
Infrastructure Engineer
Senior/Staff Data Analyst
Senior/Staff Data Scientist
Developers, Developers, Developers!
Account Execs
and more!
Learn more and apply now at:
Hey @Evans Tucker , To not go through all the positions. :) Are they for the USA-based engineers or world-wide remote is fine too?
2023-07-20
Hello! I'm Paula from Argentina, a Cloud / Infrastructure Engineer. I'm looking for my next role. I have extensive experience with AWS, having migrated a complete system to Terraform. I've implemented an event-driven architecture from scratch, completed a network migration and redesign (for security reasons) for over 100 services that are currently in production, the same goes for RDS. I'm very interested in the serverless world. I'm seeking a new opportunity as it's challenging to keep up with inflation in Argentina. I enjoy challenges, those that are complex or require significant reengineering to accomplish. Through the process, you learn a lot, making these projects extremely valuable. Feel free to send me a DM!
2023-07-21
Hey folks [Hiring] [Remote] [Full Time] [US]
Position: - Senior Frontend Engineer | Senior Backend Engineer. Salary:- $120K - $175K Location:- Hybrid - New York city, NY Company:- Chariot
Description: - Chariot's Senior Frontend Engineer as well as Backend Engineer will lead the evolution of our product and technology strategy, along with building a growing team of software engineers. You will work closely with the Chief Product Officer and other Founding Engineers to build out a product that can scale to service all the existing and upcoming contracts in our pipeline. The ideal candidate is both forward-thinking and hands-on, has a strong sense of ownership and drive for delivery, and is a good mentor and co-worker. On our team, you'll have the unique opportunity to apply creative solutions to architect, design, and implement beautiful user experiences to fulfill our mission of helping nonprofits around the world.
Qualifications 3+ years of experience with software development in one or more programming languages 2+ years of relevant work experience building beautiful applications on the web. Bachelor's Degree, ideally in a technical field, but we understand great engineers come from all sorts of different backgrounds and also consider relevant work experience. Be highly proficient working with modern frontend tech stacks including for Frontend:–TypeScript, React, Vue.js, TailwindCSS, and Node.js. For Backend :– golang, terraform, kubernetes, docker. Experience with design tools for Frontend:- (Figma). For Backend :- Postgres, REST Api, gRPC. Strong sense of responsibility; ability to drive a project from inception to completion. Experience with fintech, payments, and the nonprofit-sector is a plus. Experience with mobile browser environments (iOS and Android) is a plus.
Our Culture NYC office in person with WFH optionality. We love what we do and don't take ourselves too seriously.
Compensation Competitive base salary + equity with very high monetary upside. Salary Range: $120,000 - $175,000 (frontend and backend as well)
2023-07-26
Hey folks [Hiring] [Remote-US] [Full Time] [US]
Position: - Staff Software Engineer, Developer Experience
Salary:- $100K - $185K Location:- Remote-US [US Based Candidates Only]
Company:- MyFitnesspal
About The Role We are looking for a Staff Software Engineer to join the MyFitnessPal Platform Engineering team. Our users rely on MyFitnessPal to power their health and fitness journeys every day. As a member of the MyFitnessPal Platform Engineering team, you'll have the opportunity to positively impact those users with your expertise in the infrastructure tooling that drives operation and delivery of the MyFitnessPal ecosystem. In addition to technical expertise, you'll find that your teammates value collaboration, mentorship, and inclusive environments.
Qualifications to be successful in this role:
• 7+ years of experience or relevant work experience
• 4+ years of experience with NodeJS, TypeScript or Go experience
• Experience with developer platforms like Backstage is preferred
• Experience with GitHub Actions and Kubernetes are a plus
• Experience with a variety of API design patterns, such as REST & GraphQL
• Experience with high volume messaging queues such as Kafka Please consider applying even if you don't meet 100% of the qualifications. Research shows you can still be considered for a position if you meet some of the requirements. At MyFitnessPal, we're building a fitness product for everyone and believe our team should reflect that. We encourage people of different backgrounds, experiences, abilities, and perspectives to apply.
Full Time Employee Perks, Benefits, and Culture:
• Remote equal philosophy enabling you to work from any state in which we have operations in the continental U.S.
• Want to work in an office? We also have a physical office in Austin, TX
• Annual, in-person company retreats to work, bond, and enjoy team-building activities
• Opportunities for team members to meet and connect in person for company paid lunches or working sessions
• Flexible time-off policy + flexible working hours (Unlimited PTO Plan)
• Competitive medical, dental, and vision benefits
• Safe Harbor 401K program
• Paid maternity and parental leave
• Monthly Wellness Allowance to assist team members to focus on their own physical and mental wellbeing and select wellness initiatives of their own choice
• Reward & recognition platform enabling peers to recognize and reward their peers for all the great work they do
• MyFitnessPal Premium
• Modern Virtual Learning and Development Library
• DEI Committee dedicated to ongoing efforts to foster a diverse and inclusive workplace by setting actionable goals and evaluating progress
• Diversity training for employees
• A dynamic, motivating, and fun work environment NOTE: At this time, our company is not able to provide visa sponsorship and therefore can only consider candidates who are currently authorized to work in the United States.
Here are the job postings, please apply directly via the link, if you believe you are a great fit. Thank you! Click here to apply :– Staff Software Engineer, Developer Experience
Looks like none of the USA based companies accept candidates outside of USA. Unfortunately. Curious what law or issues stands behind it. If someone knows please share. Out of curiosity.

1
There's also the matter of not being able to actually do the work because they work with data that must reside in and not leave the United States at any time. If the hiring company doesn't have a means of controlling 100% of the data via a complete and thorough Data Loss Prevention strategy, they may not be able to fill some roles with workers located in other countries. A secure jump host that allows you to do all of the work and access everything needed to do the job as if you were in the same country as the data while also being performant enough to work productively is a cost and risk that companies aren't willing to take to potentially save some money on lower salaries / more qualified for foreign workers. There's also usually some desire for time zone overlap by management so the entire team can talk at meetings. Not to mention the matter of corporate security policies that stipulate that they must provide you the device on which you will do your work as it will have mandated security monitoring software installed by the company's IT staff. Many IT staffing firms exist for the purpose of employing people in less expensive countries to do work that they resell to companies in more expensive countries, so they can offer the services needed at scale. It simply doesn't make financial sense for a few positions when an H1B visa (the United States means of allowing someone to live and work in the country to fill a position that they can't find qualified personnel for from the pool of US citizens) would solve the issue as well at a smaller scale. Also, all of the benefits they offer local employees will probably not be available from the same companies (health insurance, retirement contributions, etc.)
2023-07-29
Hey folks [Hiring] [In-Person] [Full Time] [US]
Position: - VP, Growth Salary:- $160K - $300K Location:- In-Person - Brooklyn, NY [US Based Candidates Only]
Company:- Oar Health
About The Role We are seeking a brand and marketing executive to lead the next chapter of Oar's growth. You will lead the development and execution of Oar's paid performance marketing programs, organic demand generation initiatives, and brand development. While we have built an efficient and ROAS-positive marketing acquisition funnel around our current core product, this role will lead critical initiatives to test and scale new marketing channels as well as market new products and features.
Experience we are looking for:
• You are mission-driven, bringing a passion for helping the millions of people who struggle with alcohol addiction and compulsion
• You have about 5+ years experience as a growth leader
• You are data-oriented, proficient in quantitative analytics and able to layer on creative qualitative insights and judgment
• You have led or managed performance marketing campaigns across key channels (e.g., SEM, YouTube, FB/IG, TikTok, programmatic and offline media buys)
• You have managed campaigns led day-to-day by contractors and/or external vendors
• You are comfortable and confident working as a senior individual contributor (with support from specialists and contractors, but not a full-time team of direct reports)
• You are experienced in direct-to-consumer digital health
• You excel at organizing, tracking and managing multiple competing priorities
• You have an entrepreneurial spirit and think proactively about broader business and customer goals
• You enjoy working collaboratively, including with content and design teams
• You bring high conscientiousness, attention to detail, and strong organizational skills How we support you:
• Competitive salary and equity
• Full medical, dental, and vision insurance
• HSA / FSA options
• 401(k)
• Flexible and generous PTO
• MacBook Pro Here are the job postings, please apply directly via the link, if you believe you are a great fit. Thank you! Click here to apply :– VP, Growth