#office-hours (2019-11)
Public "Office Hours" are held every Wednesday at 11:30 PST via Zoom. It's open to everyone. Ask questions related to DevOps & Cloud and get answers! https://cpco.io/slack-office-hours
Public "Office Hours" are held every Wednesday at 11:30 PST via Zoom. It's open to everyone. Ask questions related to DevOps & Cloud and get answers! https://cpco.io/slack-office-hours
2019-11-28
2019-11-27
@here public #office-hours starting now! join us to talk shop

https://zoom.us/j/508587304
weaveworks/flagger
Progressive delivery Kubernetes operator (Canary, A/B Testing and Blue/Green deployments) - weaveworks/flagger
@Zachary Loeber sorry! didn't see your messages
11:53:34	 From zloeber : Haven't used it yet but this looks interesting: <https://kubeform.com/>
11:54:29	 From zloeber : Not certain what the appscode model is and how easy/safe it is to use their products, they are behind kubedb as well
11:56:56	 From MattyB : [podman.io](http://podman.io)


I can't wait for podman to get more mainstream. Should solve a lot of headaches compared to docker
2019-11-20
@here public #office-hours starting now! join us to talk shop

https://zoom.us/j/508587304
cloudposse/charts
The "Cloud Posse" Distribution of Kubernetes Applications - cloudposse/charts
Has anyone here used github actions and somehow managed to use approval steps / concept of these ?
Using a lot of github actions, but haven't tackled approval steps

Made a project to play around with CodeFresh, and get a jump on some future work. I'd love some feedback. It's a philosophical cousin to Geodesic, with slightly different goals.
2019-11-19

Dude codefresh is freaking amazing. I've spent 10 minutes with it and I'm in love. I haven't even run a build yet.

Want to build a docker container? Here's a code snippet that will just do it!
Whats your experience with circleci?

2019-11-18
AWS Terraform Landing Zone (TLZ) Accelerator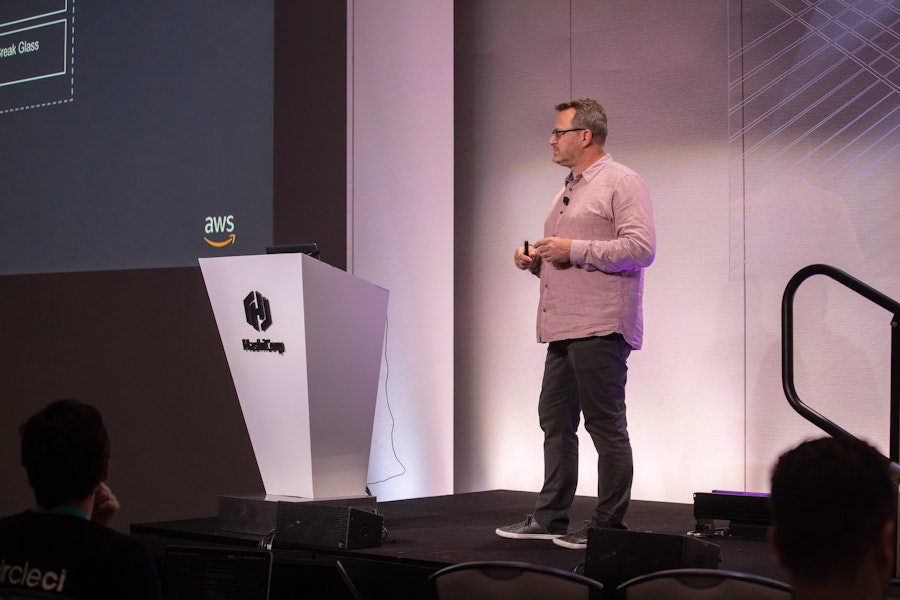 Watch Amazon announce and demo their HashiCorp Terraform Landing Zone (TLZ) AWS Accelerator preview at HashiConf.
2019-11-14
2019-11-07

@Pierre Humberdroz I have now used helm-notifier to solve an actual problem for my work. Set up a donate button I owe you a beer.
The Utility is now here to read chart contents I just need to build the file browser.
Awesome @roth.andy, I am currently working on the file browser, and chart page features I hope I will finish them today.
I might consider it!