| | |
| --- | --- |
| Discuss topics related to compliance. See also <#CBXSAR45B | security>. |
2023-06-01
Erik Osterman (Cloud Posse)
01:29:03 PM
@Erik Osterman (Cloud Posse) has joined the channel

@Ozzy Aluyi has joined the channel
@matt has joined the channel
Jonathan Eunice
01:29:34 PM
@Jonathan Eunice has joined the channel
Yesterday's discussion on FedRAMP, compliance != security, and related topics was excellent. Good to know I'm not struggling with these things alone.

1
Little background on us: 3Play Media Inc. takes in audio and video and processes it with combination of AI (really, ML, but who's counting when "AI" is the hot hype word) and human review/correction to produce captions, subtitles, transcripts, audio descriptions, and other accessibility enhancements. We are Cloud Posse graduates (i.e. now in production). Our cloud product, the 3Play Platform, passes SOC 2 and GAAS audits and pentest on our EKS infrastructure/estate. Another part of 3Play passes separate TPN (Motion Picture Association) audit more oriented to on-prem processing model. We are also HIPAA, GDPR, CCPA/CPRA, FERPA, and Microsoft SSPA compliant (but we don't formally audit against those). We're consistently looking to harden and lock down (partly for security, partly to meet ever-rising, ever-encroaching customer demands esp. from media, entertainment, finance, and government customers/prospects). Currently using OneTrust Certification Automation (great for past 2 years, but seems to have stalled after Tugboat was acquired). Looking to upgrade program to better align with NIST SP 800-53 and friends and/or ISO 27001 (in addition to SOC 2 and TPN). We've talked about doing FedRAMP and have been requested to meet several crazy-deep custom finance infosec/GRC frameworks. They feel above our current station/capabilities, but we're edging that direction to prepare for a future deal for which the business says "okay, it's now worth it to comply, get going!"
@Hao Wang has joined the channel
@Sean has joined the channel
@Jim Conner has joined the channel
Thanks for starting the channel. I'm required to meet nearly all the compliance/authorization types. (ISOs,SOCs,PCI,HiTrust,FedRAMP, …).
yeah, we do fedramp and ISO – and one more iirc
I'm curious about how you folks, if you use RDBMS, manage the credential rotation requirements –
@Jeff May has joined the channel
@Fizz has joined the channel
@James has joined the channel
2023-06-02
@Justin Erny has joined the channel
2023-06-03
@Tom Atwood has joined the channel

Allan Swanepoel
12:58:42 AM
@Allan Swanepoel has joined the channel
2023-06-05
HardenEKS: Validating Best Practices For Amazon EKS Clusters Programmatically | Amazon Web Services
Introduction HardenEKS is an open source Python-based Command Line Interface (CLI). We created HardenEKS to make it easier to programmatically validate if an Amazon Elastic Kubernetes Service (Amazon EKS)  cluster follows best practices defined in AWS' EKS Best Practices Guide (EBPG). The EBPG is an essential resource for Amazon EKS operators who seek easier Day […]
2023-06-15
@Hans D has joined the channel
@Soren Jensen has joined the channel
2023-06-20
@Sam has joined the channel
2023-06-28
@Nate G. has joined the channel
2023-06-29
@Marcin has joined the channel
2023-06-30
falcosecurity/falco
Cloud Native Runtime Security
Falco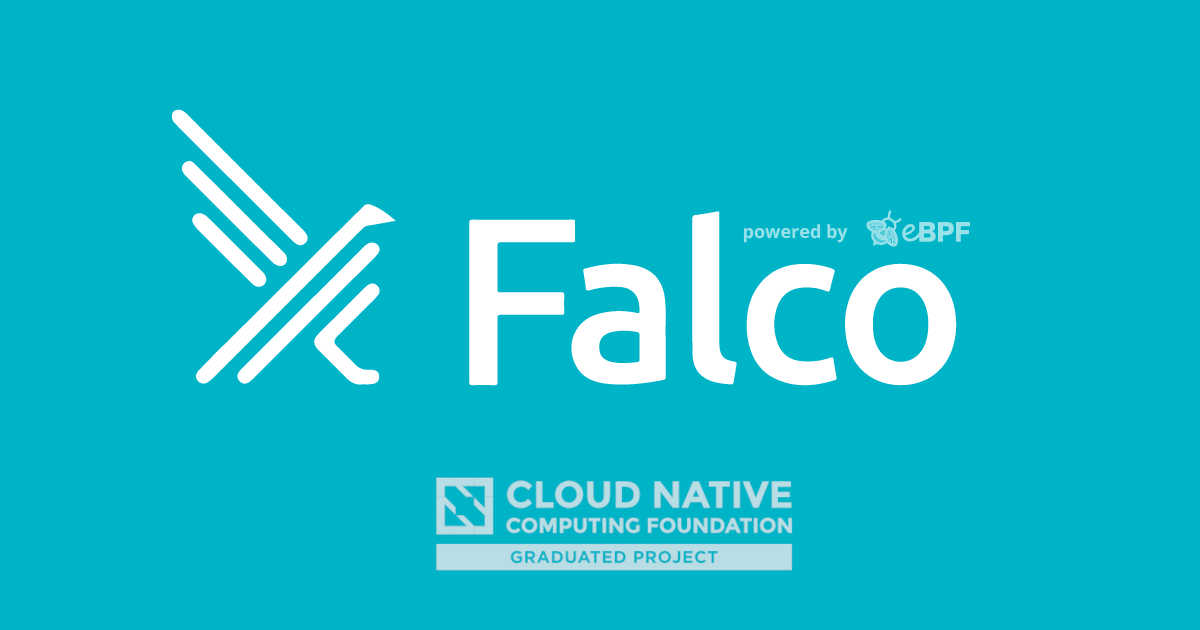 Runtime Security