Archive: https://archive.sweetops.com/security/
2019-09-16
Erik Osterman (Cloud Posse)
Google Warns LastPass Users Were Exposed To 'Last Password' Credential Leak
Google Project Zero security researcher reveals that the LastPass password manager could, somewhat ironically, leak the last password you used to any website you visited
2019-09-12
Erik Osterman (Cloud Posse)
If you're not using SSH certificates you're doing SSH wrong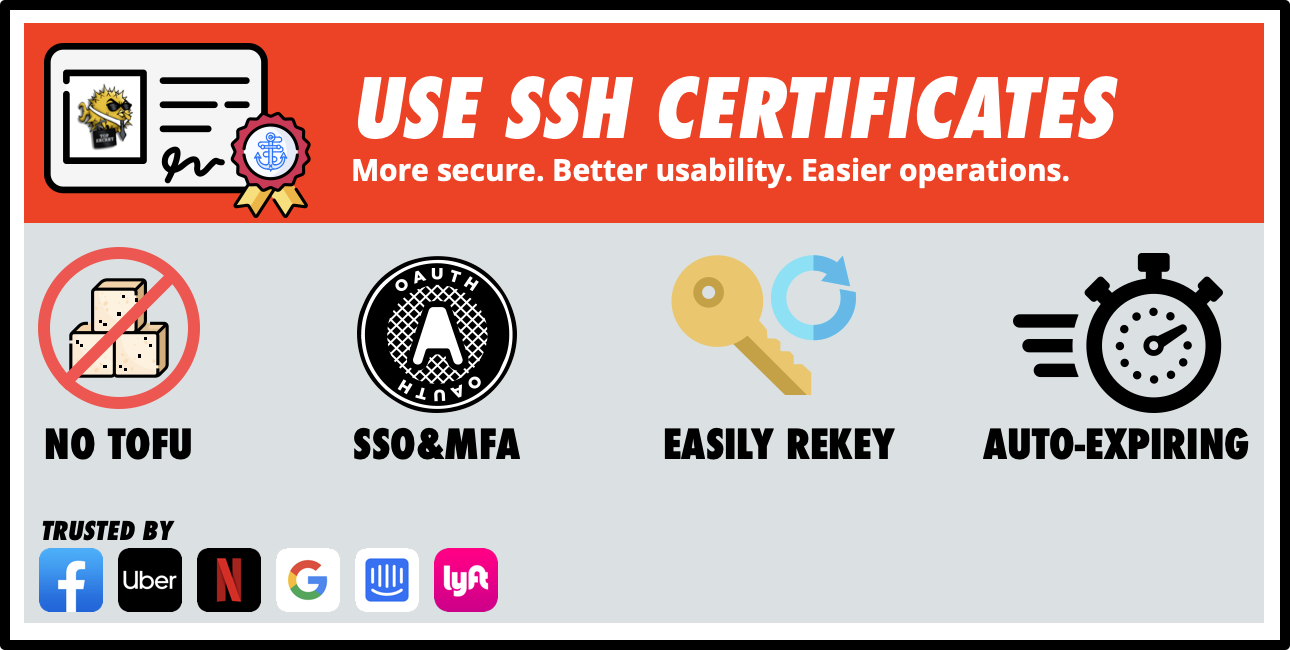 SSH has some pretty gnarly issues when it comes to usability, operability, and security. The good news is this is all easy to fix. SSH is ubiquitous. It's the de-facto solution for remote administration of *nix systems. SSH certificate authentication makes SSH easier to use, easier to operate, and more secure.
2019-09-10
Anyone have experience with running Palo Alto networks firewalls at scale on AWS?
2019-09-07
2019-09-06
2019-09-05
grsecurity - Teardown of a Failed Linux LTS Spectre Fix
grsecurity is an extensive security enhancement to the Linux kernel that defends against a wide range of security threats through intelligent access control, memory corruption-based exploit prevention, and a host of other system hardening that generally require no configuration.
2019-09-04
is there more of a security risk having SHA1 (i.e. AES128-SHA, ECDHE-ECDSA-AES128-SHA) ciphers in the ELB TLS security policies?